Start a workout on Atlas Multi-Trainer
Start a workout
On Atlas Multi-Trainer, select up and down to navigate to your workout library.
Select go to open your workout library on your Atlas Multi-Trainer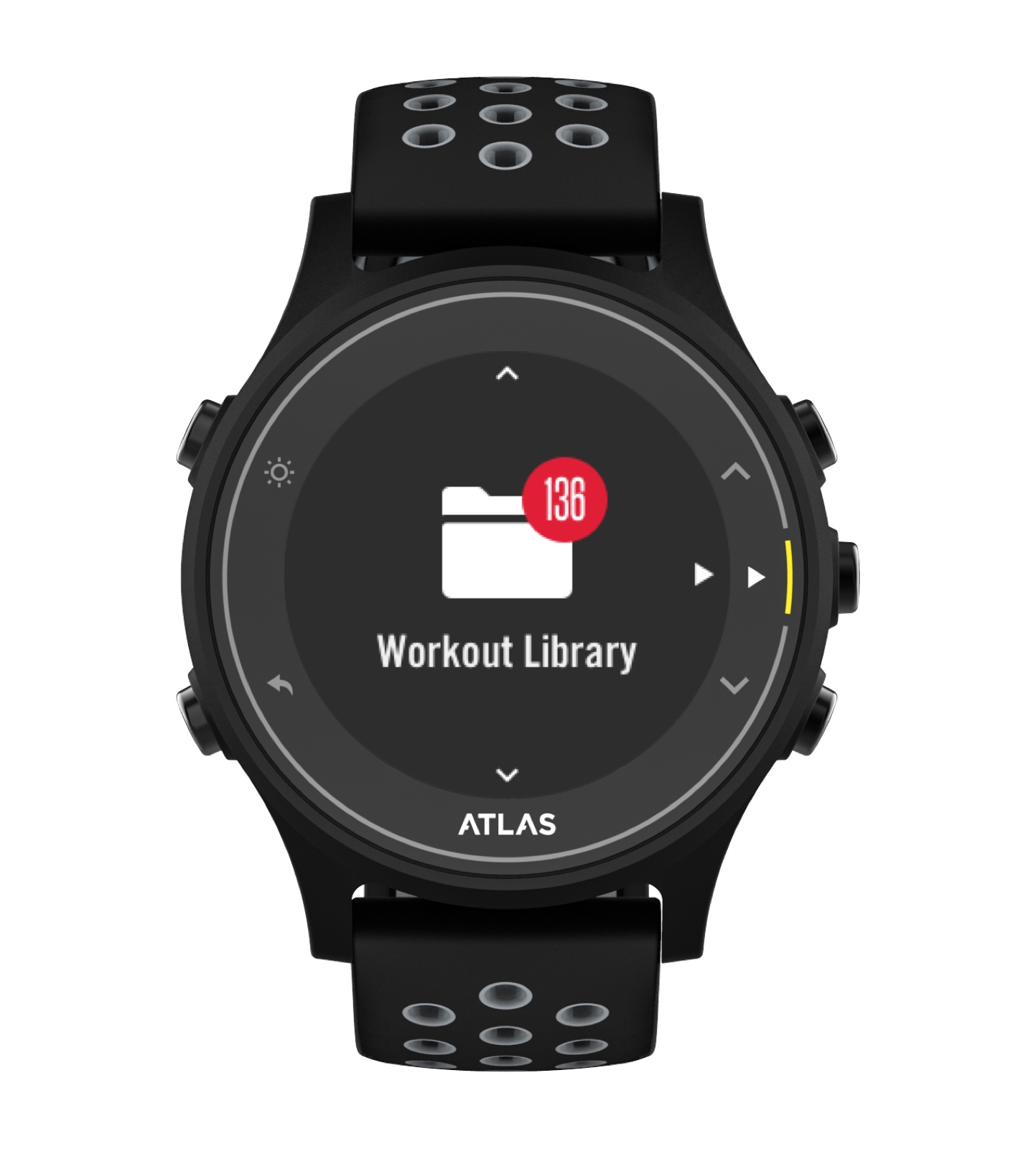 Select up and down to the workout you want to do.
Choose "Sport Mode" > "Other" for sessions that do not fit the other options.
Select GO to open the workout. The heart rate sensor begins to lock on to your heart rate, the center bar is grey, and the workout timer is paused until you start the workout.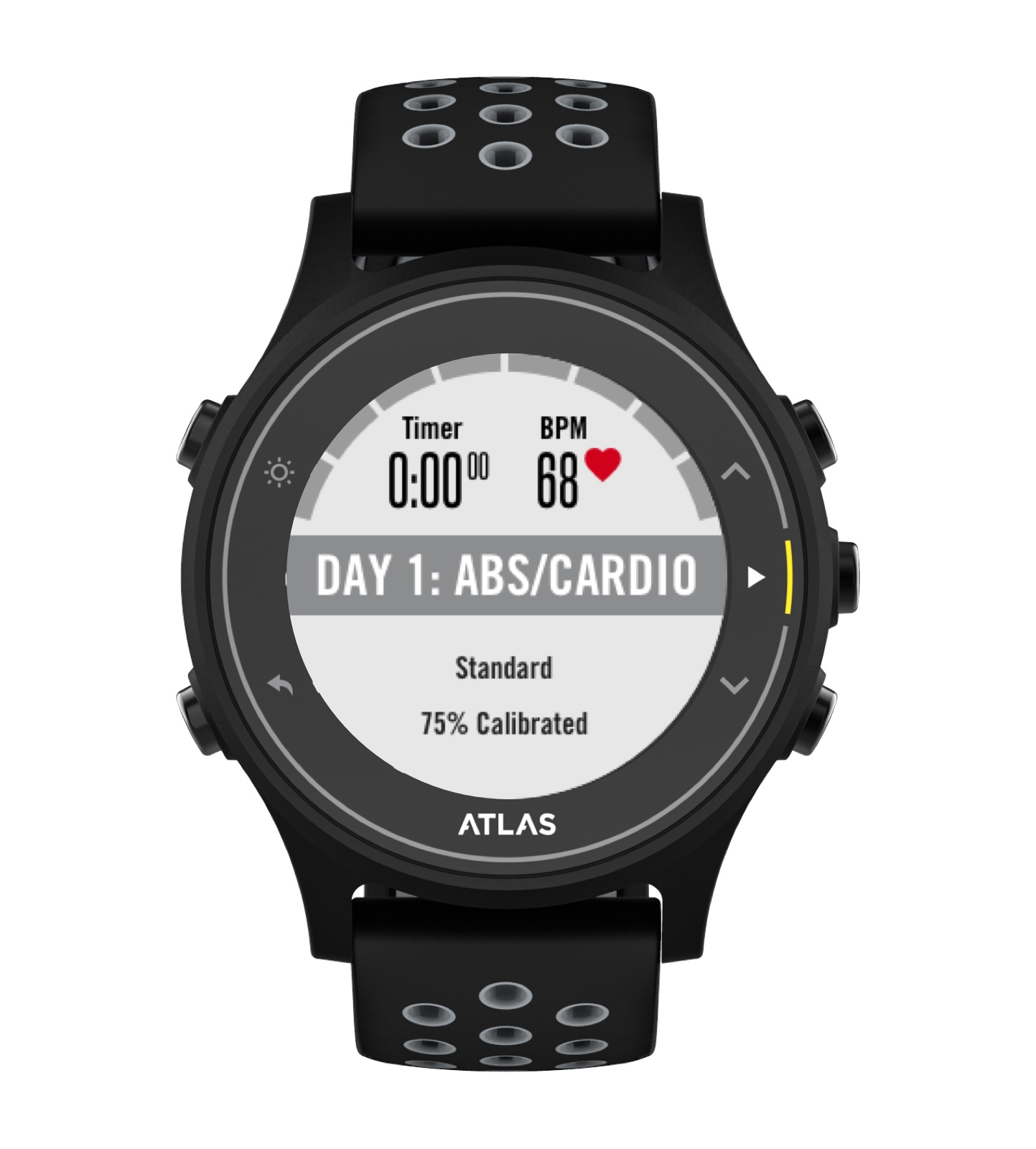 Your workout has not started yet. Press GO to begin the workout and start the timer.
When you're ready to begin, press GO to start. When you start the workout the timer will begin.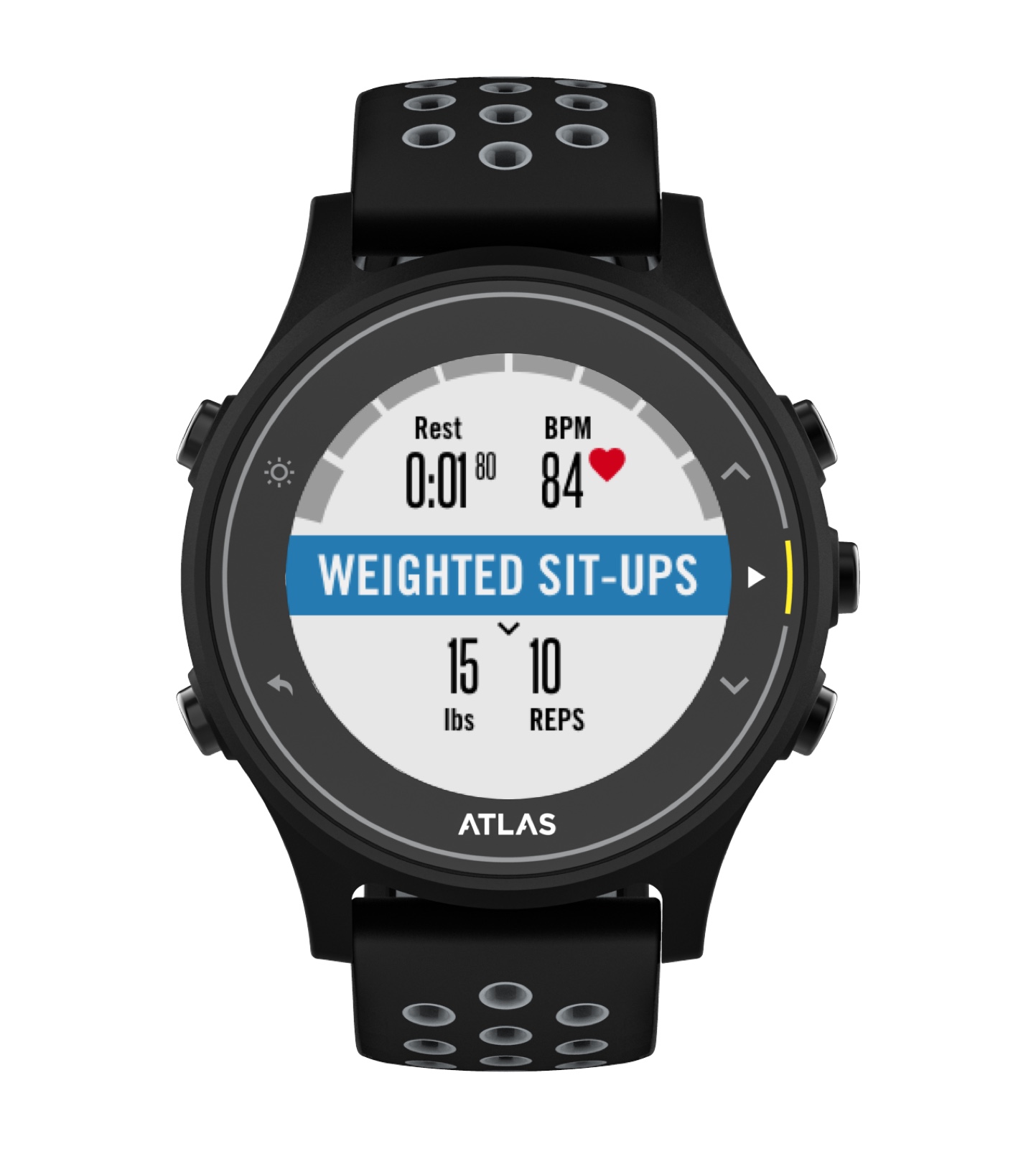 Workout
In this example, the first exercises is 10 repetitions of Weighted Sit-Ups with 15-lbs. Calibrated exercises are automatically sensed by Atlas Multi-Trainer. Calibrated exercises have a center bar that is BLUE . When the center bar is BLUE, Atlas counts your repetitions when you begin performing the exercise.
Learn what to do if the center bar is
RED
here
.
After a 3 or more repetitions, Atlas Multi-Trainer locks onto your body's motion and begins to count and log your progress in the set. Atlas Multi-Trainer buzzes upon reaching the exercise target (10 repetitions).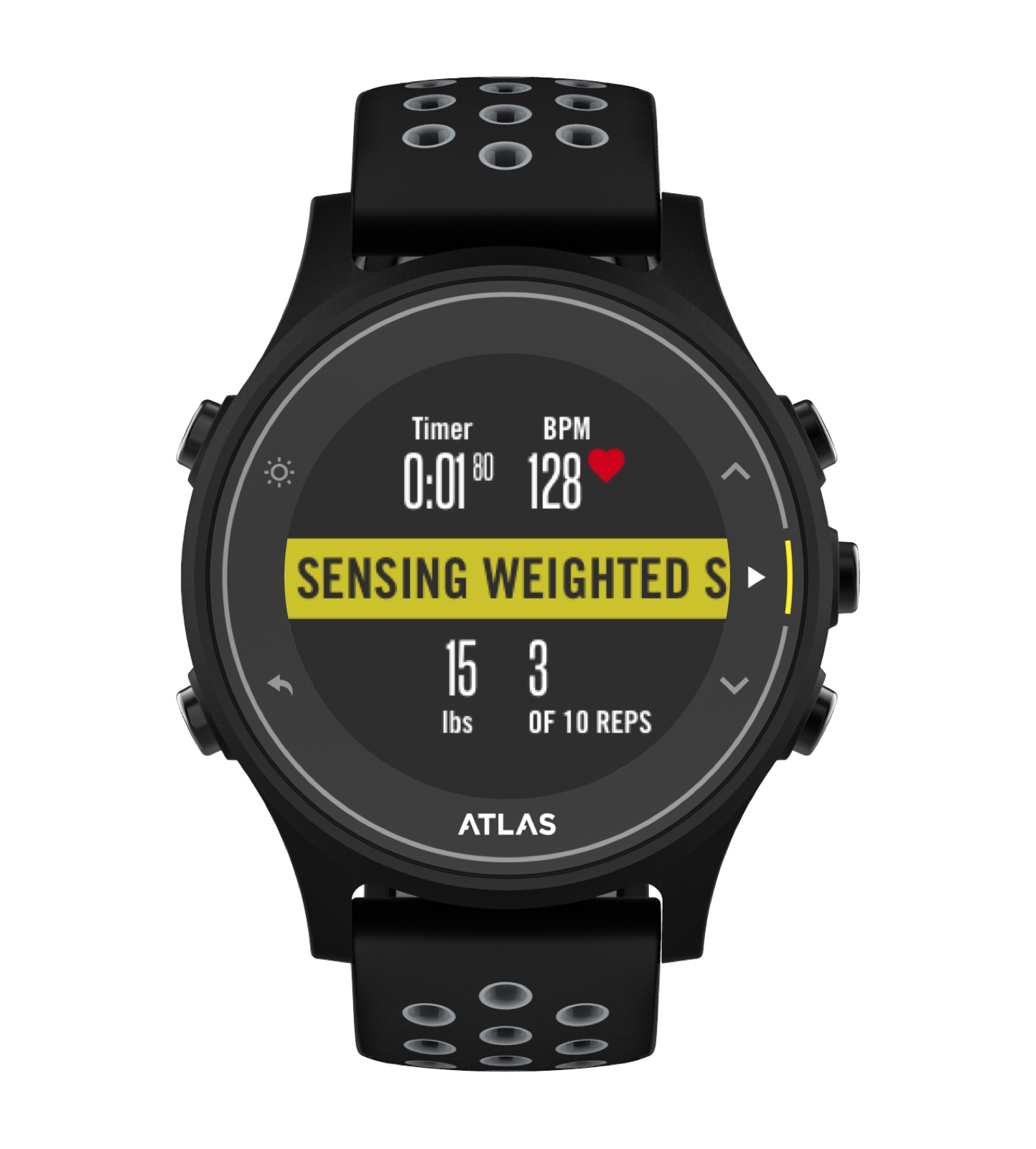 For more information about the types of workouts you can do with Atlas Multi-Trainer, see the support article about which workout mode is best for me?
Center bar colors
On the Atlas Multi-Trainer watch, the center bar across the center of the screen gives you information about the exercise set.
Blue bar

This exercise is calibrated and you can perform the exercise at any point. If a set target and load was pre set, they will be shown on the bottom half. After a few repetitions, Atlas Multi-Trainer will sense the exercise, count the repetitions, and analyze your motion.

Red bar

This exercise is not calibrated. You must press the GO button to start and end a calibration recording. Learn more about recording and calibrating exercises.

Grey bar

This exercise requires manual logging. You must press the GO button to start and end a manual exercise log. Learn more about manual logging.

Yellow bar (black background)

The watch has sensed your exercise. Your progress in the set is shown on the bottom half. Upon completing your set, you can review what was sensed before the next set.
Adjust Atlas Multi-Trainer during a workout
Your Atlas Multi-Trainer is designed to be your gym buddy during your workout. While working out you can do the following:
Fix a miscounted or incorrectly named exercise
Complete a workout in a different order
Change an exercise set target
---
---